Your search for Baskets returned 0 categories and 38 herbs.
A
B
C
D
E
F
G
H
I
J
K
L
M
N
O
P
Q
R
S
T
U
V
W
Y
Z
HERBS:
Persicaria odoratum
Cilantro" in Southwest, Asian & Mexican cuisines. $ 3.99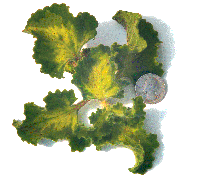 Plectranthus (Coleus) amboinicus 'Golden Ruffles'


How about a "Survivor" for the shade? In fact, that's where it'll produce the best color. Much like the "Variegated," but, with a warmer gold and green variegation and scalloped edged, thick leaves that "wave like a football stadium cheer." (Mark,-the king of bad metaphors) More ornamental, than flavorful, which must've been lost during the selection process. $ 3.99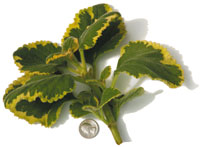 Plectranthus marginata 'Fosteri' sport
Golden Ruffles. However, the color holds up to full sun. Actually shimmers as a groundcover carpet with red coleus growing up through it. Make a terrific ""Survivor Series"" basket by combining it with any of the Ice Plants and Society Garlic"". $ 3.99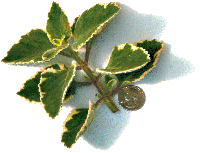 Plectranthus (Coleus) ambionicus
pineapple sage. The green and white variegation is a joy to use in the landscape, mixed container, moss basket or as groundcover. Makes great sunny window houseplant. $ 3.99

Cuphea hyssopifolia `Alba'
Purple.ö Try it in a magical moon garden.P.S. Surely a faerie folk lengend by now. $15.99

Cuphea hyssopifolia 'Baby Pink'


As promised in 2003, here is a delicate ""pink"" version of the popular miniature tropicals that railroaders and faerie gardners admire. Like all of the ""Elfin Herbs"", it can grow as well in full shade or partial sun. However, flower color and quantity is better with at least some direct sun during the day. Great houseplant under some fluorescent lights for year round flowering! $ 5.99

Hydrocotyl sibthorpioides



If conditions are right you can site this polite spreader anywhere. Its variegated, round leaves brighten a shady path (where hardy), or cozy up to ""Impatiens"" in a shady annual basket. Grown in full sun, tuck them in wet soil, around wet bogs and pond edges. We don't know if it contains the brain strengthener constituents of the non-variegated Gotu Kola but the leaves taste exactly the same. $ 3.99

Hydrocotyl asiatica minor


Scratching her head, a customer told me, ""I just read about Gotu Kola but I can't remember what it was used for."" I smiled and gently replied, ""it's said to improve brain function, particularly, memory."" I have read, (though I can't remember where) ;), you can add 1 tsp dried leaves to 1 cup boiling water daily; or stronger when used for a wound wash to reduce inflammation. Northerners, take indoors or protect. $ 3.99

Aptenia cordata `Red Apple'
Fills a 12ö hanging basket by summer's end! $ 4.99

Aptenia cordata sp.
Heart-Leaf Apple,ö Mr. Johnson came by with this, which ended up just as popular. Whoever's responsible for these 3 introductions - Thanks!. Combine with ôMarble Ruffles Cuban Oreganoö for theultimate low maintenance basket. $ 4.99

Aptenia cordata 'Variegata'


Check another ôHoly Grailö off Mark's list. While researching ôHeart-Leaf Carpet Appleö there was a reference to a strongly variegated form with red flowers and he found it. True to its flashy description, it sold out as fast as we could propagate it for our retail public. Order early! $ 4.99

Delosperma sp. (ie we haven't a clue)


A drought ""Survivor"" like the popular 'John Proffit' but with sunshine yellow ""stars."" Narrow, blue-green leaves grow faster & long. This tender perennial is winter hardy to Zone 7 and a cheerful addition to baskets or rock garden. $ 4.99

Delosperma sphalmanthoides


Shimmering, fuchsia-pink flowers force themselves up between the sardine packed, petite, blue, finger-like leaves. This stunning contrast is best showcased in an upright tile or basket near eye level. Railroad mountain landscapes also benefit from this touch. $ 4.99

Hedera helix 'Henrietta'


I've yet to see a smaller, more heavily variegated ivy than ôHenrietta.ö Great as a houseplant & an easy miniature topiary standard. Perfect for faery gardens as Ivy stands for friendship. So add one to your garden and make friends with ôGod's littlest angels.ö $ 4.99

Hedera helix 'Anita'


Precious, micro, maple-leaf foliage make a lush filler to any planting. Don't forget this faerie garden standard symbolizing friendshop & fidelity. $ 4.99

Crassula tetragona


Fast growing, pointed cigar-shaped leaves encircle the stem creating a kind of Ponderosa Pine looking Jade Tree. $ 4.99

Crassula tetragona


Fast growing, pointed cigar-shaped leaves encircle the stem creating a kind of Ponderosa Pine looking Jade Tree. $12.99

Lampranthus blandus 'Pink Vygie'


Last year we featured South Africa at our annual herb fair. We sought out plants from that country and this is one from West Cape, S.A. Blue-gray ""Tiger Jaw"" leaves decorate long, pink trailing stems. Large, pale pink-red flowers upscale the traditional Strawberry Jar. $ 4.99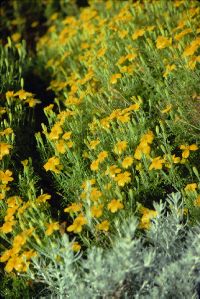 Tagetes signata `Gem Series'
pineapple sage and borage blooms. Very cooperative in baskets or patio containers, but trim to keep compact and feed regularly. $ 3.99

Mentha suaveolens `Variegata'
Attar of Roses"" geranium. A colorful, fruity addition to cool sorbets, coleslaw, jell-o, pizza, iced tea, and tuna sandwiches. $ 3.99

Lindernia grandiflora
Mimulus. Although it is a tropical groundcover that loves the heat, we have found it be very compact and rather slow to spread. It just wants to flower. Great for mini landscapes or zone 8 and warmer, rainforest, railroad gardens. A Florida native. $ 4.99

Tropaelum majus`Empress of India'
yellow gem marigolds, lantana, pineapple mint, or hot colored flowering plants. Tasty! $ 3.99

Tropaelum majus`Alaska Variegata'




This flamboyant specimen is not for the weak of heart. Mixed colors of red, yellow or orange compliment round, green leaves, swirled in random yellow streaks. Everybody's favorite for mixed containers. Highly ornamental, even when it isn't in bloom. Flowers are prized for their sweet peppery flavor. Green seed pods are ""radish"" hot! $ 3.99

Origanum rot. x scabrum 'Kent Beauty'


Survived the winter of 2002 with flying colors (-18 F) and flowered all summer long. Blue-green, almost heart-shaped leaves give way to red & cream, hop-like flower heads, all summer and fall. Absolutely perfect as a trailing feature in a mixed herb pot. $ 3.99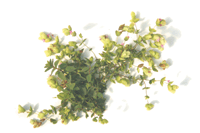 Origanum libanoticum (libonicum)
Kent Beauty"" except this one has longer ""hop-like cones"" that are pure ivory with pink flowers poking out from underneath. The name sounds like the final exam for Limbo studies, but I assure you, it's gorgeous! $ 3.99

Origanum sipyleum


Portulacaria afra 'Variegata'


Start with a red stemmed ""Jade Tree"" and substitute the foliage with creamy white edged leaves that look like large, flattened peas studded all around the red stems. Really colorful succulent, that takes on the tree position in a dish garden. $ 4.99

Rosmarinus officinalis prostratus
impressive! $ 3.99

Pelargonium tomentosum x 'Chocolate'
Fruit & Nut ScentedCross the silky giant ""Peppermint"" with a fast growing ""Chocolate"" and here is the result. Kids love the fuzzy leaves and chocolate colored blotch in the center but do not expect a chocolate flavor. It is all peppermint. Looks great planted at edge of walls. $ 4.99

Pelargonium 'Clorinda'
Fruit & Nut ScentedEven though it is calld ""Eucalyptus Scented,"" for its fast growth as much as its scent, it is the flower power that is unusally bold for a Pelargonium. 3"" deep rose flowers bloom unabashedly most of the spring to early summer. $ 4.99

Pelargonium ignescens 'Mrs. Taylor'
Fruit & Nut ScentedA trailing variety best grown in large hanging baskets where it can mix with other plants and provide a non-stop floral, red hot, show all season. $ 4.99

Pelargonium x fragrans 'Logees' Old Spice'
Fruit & Nut ScentedRemember dad and all those Old Spice colognes he's collected during Christmas' past with this similar smelling, obedient geranium. It's a bit more silvery and crinkled than ""Nutmeg,"" and makes a ""more perfect"" mound, but like it's cousin, flowers all summer long... more perfect- is that like more pregnant? $ 4.99

Sedum adolphii 'Golden Glow'


Huge contrasts can be found even in collections of the same genus. Take ""Sedums."" Plump, skinny, gold, pink, purple, thyme-like and in 'Amber Glow's case, green turning glowing red (as the temp. rises), are just a few foliar examples. Winter flowers, seen indoors in Ohio, are pure white. You'll never be bored with a ""Sedum"" collection. $ 4.99

Sedum hispanicum minus 'Pink Form'


Think of a forest of miniature blue spruce, frosted in pink, viewed from 1000 feet above. This is it - one of the most beautiful and unusual miniature sedums with pink tipped, blue leaves. If that isn't enough, how about pink and white flowers in early summer? $ 4.99

Sedum ruprestes 'Angelina' PPAF
Voodoo', 'Love's Triangle' or 'Frosted Blue'. $ 4.99

Sedum makinoi 'Ogon'
Jar Gem series, that is, plants perfectly suited to the cramped quarters and dry, severe conditions of strawberry jars. You can't find this brilliant, yellow creeper from Japan in many catalogs. Lastly leaves are tasty as a ""micro-green"" salad addition $ 4.99

Selaginella brownii 'Aurea'


These living fossils literally covered the plant millions of years ago, providing us today, with our gasoline and natural gas. Luckily, today, this lovely golden groundcover still illuminates the shady container or moist garden. Has survived many winters here in protected areas. $ 4.99

Selaginella brownii 'Ruby Red'



OTHER RECOMMENDATIONS
Below are some best kept secrets.

Trust us, these are worth checking out!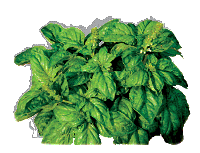 Recommend for: Beauty and Taste

Recommend for: Beauty and Taste

Recommend for: Beauty and Taste

Recommend for: Beauty and Taste

Recommend for: Beauty and Taste

Recommend for: Beauty and Taste

Recommend for: Beauty and Taste

Recommend for: Beauty and Taste

Recommend for: Beauty and Taste

Recommend for: Beauty and Taste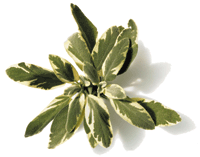 Recommend for: Beauty and Taste

Recommend for: Beauty and Taste

Recommend for: Beauty and Taste

Recommend for: Beauty and Taste

Recommend for: Beauty and Vigor

Recommend for: Beauty

Recommend for: Beauty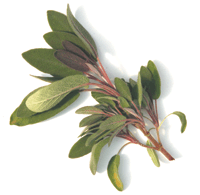 Most people don't realize how beautiful this sage is when it blooms during the fall - incredible colors.

Recommend for: Beauty

Recommend for: Beauty

Recommend for: Beauty

Recommend for: Beauty

Recommend for: Beauty

Recommend for: Beauty

Recommend for: Beauty

Recommend for: Beauty

Recommend for: Beauty

Recommend for: Beauty

Recommend for: Beauty

Recommend for: Beauty

Recommend for: Beauty

Recommend for: Beauty

Recommend for: Beauty

Recommend for: Beauty

Recommend for: Beauty

Recommend for: Beauty

Recommend for: Beauty

Recommend for: Beauty

Recommend for: Beauty

Recommend for: Beauty

Recommend for: Beauty

Recommend for: Beauty

Recommend for: Beauty

Recommend for: Beauty

Recommend for: Beauty

Recommend for: Beauty

Recommend for: Beauty

Recommend for: Beauty

Recommend for: Beauty

Recommend for: Beauty

Recommend for: Beauty

Recommend for: Beauty

Recommend for: Beauty

Recommend for: Beauty

Recommend for: Beauty

Recommend for: Beauty

Recommend for: Beauty

Recommend for: Beauty

Recommend for: Beauty

Recommend for: Beauty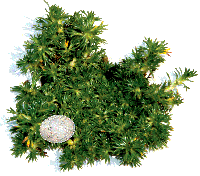 Recommend for: Beauty

Recommend for: Beauty

Recommend for: Beauty

Recommend for: Beauty

Recommend for: Beauty

Recommend for: Beauty

Recommend for: Beauty

Recommend for: Beauty

Recommend for: Beauty

Recommend for: Beauty

Recommend for: Beauty

Recommend for: Beauty

Recommend for: Beauty

Recommend for: Beauty

Recommend for: Beauty

Recommend for: Beauty

Recommend for: Beauty

Recommend for: Beauty

Recommend for: Beauty

Recommend for: Beauty

Recommend for: Beauty

Recommend for: Beauty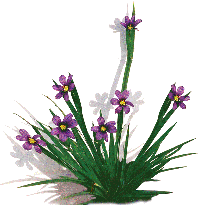 Recommend for: Beauty

Recommend for: Beauty

This will be Mark's 2006 topiary project, which, if half as pretty as 'Ausie Sweetie' topiaries, will surely grace many church weddings and elegant reception halls!

Recommend for: Beauty

Recommend for: Beauty

Recommend for: Beauty

Recommend for: Beauty

Recommend for: Beauty

Recommend for: Beauty

Recommend for: Beauty

Recommend for: Beauty

Recommend for: Beauty

Recommend for: Beauty

Recommend for: Beauty

Recommend for: Beauty

Recommend for: Beauty

Recommend for: Beauty

Recommend for: Beauty

Recommend for: Beauty

Recommend for: Beauty

Recommend for: Beauty

Recommend for: Beauty

Recommend for: Beauty

Recommend for: Beauty

Recommend for: Beauty

Recommend for: Beauty

Recommend for: Beauty

Recommend for: Beauty

Recommend for: Beauty

Recommend for: Beauty

Recommend for: Beauty

Recommend for: Beauty

Recommend for: Beauty

Recommend for: Beauty

Recommend for: Beauty

Recommend for: Beauty

Recommend for: Beauty

Recommend for: Beauty

Recommend for: Beauty

Recommend for: Beauty

Recommend for: Beauty

Recommend for: Beauty

Recommend for: Beauty

Recommend for: Beauty

Recommend for: Beauty

Recommend for: Beauty

Recommend for: Beauty

Recommend for: Beauty

Recommend for: Beauty

Recommend for: Beauty

Recommend for: Beauty

Recommend for: Beauty

Recommend for: Beauty

Recommend for: Beauty

Recommend for: Beauty

Recommend for: Beauty

Recommend for: Beauty


Most people don't realize how beautiful this sage is when it blooms during the fall - incredible colors.

Recommend for: Beauty

Recommend for: Beauty

Recommend for: Beauty

Recommend for: Beauty

Recommend for: Beauty

Recommend for: Beauty

Recommend for: Beauty

Recommend for: Beauty

Recommend for: Beauty

Recommend for: Beauty

Recommend for: Beauty

Recommend for: Beauty

Recommend for: Beauty

Recommend for: Beauty

Recommend for: Beauty

Recommend for: Beauty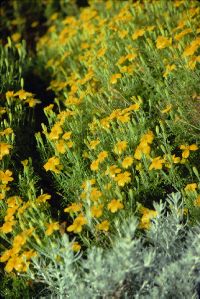 Create outrageously colorful green salads with marigold, pineapple sage and borage blooms.

Recommend for: Taste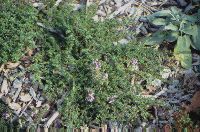 Pleasing but faint caraway fragrance make this thyme the choice for breads and focaccias.

Recommend for: Taste

Recommend for: Taste


Recommend for: Taste

Recommend for: Vigor

Recommend for: Vigor