Your search for Groundcover returned 0 categories and 130 herbs.
A
B
C
D
E
F
G
H
I
J
K
L
M
N
O
P
Q
R
S
T
U
V
W
Y
Z
HERBS:
Anacyclus pyrethrum var. 'Depressa Compacta'


Peek under the silvery foliage and you'll find a red hue that is repeated in the buds which eventually open to a typical, but much smaller daisy of white petals and yellow centers. Together, the plant won't reach beyond your ankles. $ 4.99

Artemisia viridis 'Tiny Green'


Shrink a ""Silver Mound"" artemesia to a 2"" bush, turn it greenish gray and you have this equally soft, fine textured cousin. Sweet fragarance and, for an Artemisia, it seems to handle the summer humidity pretty darn well. $ 4.99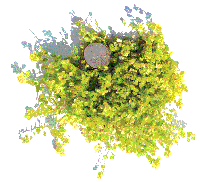 Soleirolia soleirollii 'Aurea'


Golden Baby Tears is a bright gold version of the popular houseplant. Micro leaves create a magical ground cover for railroad gardeners in the south, year round, and a standard for lawns in mini landscapes in the north, inside in winter & outside each spring. $ 4.99

Pleioblastus pygmaea disticha 'Woosters Dwarf'


What!? 4"", HARDY bamboo? Impossible, but perfectly true for cold, shady gardens as groundcover or with miniature hostas in troughs. Fills the bill for sorely needed vertical interest with an exotic, Asian touch. $ 4.99

Globularia repens (G. cordifolia Nana)
G. cordifolia. I'd speculate this is a choice selection for a float in faerie parades but we use it as a ground cover between stepping stones. Light traffic only please. $ 5.49

Sisyrinchium angustifolium 'Devon Skies'
New for 2009
Flanked at the base of a mini arbor, these 6""clumps, dressed up with ""look-at-me"" sky blue flowers, carry you away into a anti- super-sized kingdom, each time you give them a glance. Additionally, the sterile flowers have a very long bloom time - well into August which is when I was first drawn to them. $ 4.99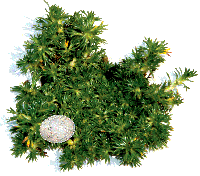 Bolax gummifera 'Nana'


'Bolax' tiny, slick, dark green rosettes feel almost like, (forgive me,) plastic or ""Astro-Turf."" Hard-to-kill, (put it in a Wal-Mart parking lot crack and it's happy)armor-like pads virtually follow every contour of the ground creating a cozy bed for sweet, little, yellow flowers in early summer. Not for the humid south. $ 4.99

Acaena microphylla


Acaena inermis "Purpure'


Antennaria diocica
Walk-About"" path, despite the humidity. Tiny pink clusters in summer. $ 4.99

Antennaria dioica 'Rubra'
Walk-About"" path, despite the humidity. This one has dark pink/red flower buds $ 4.99

Chamaemelum nobile `Flore Pleno'


The vaguely ""Granny Smith"" apple scented foliage forms a low growing groundcover which spreads slowly. Double daisy like flowers emerge, the groundwork for an almost maintenance free herb lawn, once established. Perfect for cracks between stepping stones. It has been consistently hardy for us. Has all the same uses as regular "Roman Chamomile" but is shorter and will not re-seed everywhere. $ 3.99

Potentilla neumanniana
lemon thyme. $ 4.99

Columnea X 'Broget Stavenger'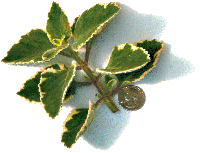 Plectranthus (Coleus) ambionicus
pineapple sage. The green and white variegation is a joy to use in the landscape, mixed container, moss basket or as groundcover. Makes great sunny window houseplant. $ 3.99

Dianthus simulans


The foliage is so tiny and compact, that this Dianthus, as the name implies, appears as a blueish-gray rock that (not) only a collector could love. Super hardy with well drained soil. Occasionally surprises us with pink spring flowers. $ 4.99

Dymondia margaretae


If you can overwinter it, this is a colorful, coarse textured, groundcover with 4 inch wide rosettes of blue-grey foliage and silvery undersides. Or consider it an annual with 1/2"" yellow daisies, most of the summer. $ 4.99

Ephedra refeliana


Sorry, but there is no buzz, or sinus relief from this dwarfed version. Instead you will enjoy its miniature ""Wild Horestail-like"" pipes, stacked on top of one another, with summertime red berries smothered in btween. Needs great drainage in winter. $ 4.99



Cold Tolerance:

Zone 6a 9b

Light:

P.Shade-P.Sun to Shade

Height:

Groundcover

Water:

Wet-Normal

Soil:

Organic-Loamy

Flowers:

Early Summer

Common Uses:

Groundcover, Houseplants, Miniature/Faery Garden, Shade, Walk About

This is a great group of ground-hugging "ferny" looking hardy perennials. Also a source of our botanical frustration - 'Leptinella' or 'Cotula'? After looking and researching, we decided to go with the former and present all of our plants with common names first. We don't change our minds as often as the botanist. All like shade and will tolerate partial sun.





Leptinella (Cotula) squalida


A miniature looking creeping fern! Slightly felted, green, fern-like leaves creeping just under the soil to form a thick carpet with curious yellow ""Brass Buttons"" blooms. Ferns are a traditional Faerie Garden plant that symbolizes imagination. Superlative groundcover, even a lawn substitute, between stepping stones in loose shady areas. $ 4.99

Leptinella perpusilla
Platt's Black"", although I'm just guessing. I like this softly shimmering, lighter color of bronze that shows up better against dark soil, than ""Platt's Black. $ 4.99

Letinella (Cotula) x 'Platt's Black'


Inch long, medium sized leaves are more dainty and finely textured than previous selections. Throw in some sunshine, they are jet black! In a little more shade they grow bicolored green with black tips. Grow over crushed white stone for best effect. Petite yellow buttons form in spring! We received an email that this plant's proper name is 'Platt's Black' after Kaila Platt, not 'Pratt's Black'. Once again we humbly apologize and shake our heads at the nursery industry for spreading bad names like rumors. $ 4.99

Letinella (Cotula) gruveri
Faerie Fern, Mini"" with bright green, frilly leaves, only smaller. Perfect for railroad gardens and a child's mini landscape adorned with a set of dinosaurs. $ 4.99

Lysimachia japonica minutissima


Minutissima (in the botanical name) describes this dark green groundcover for the shade, precisely! Bright yellow flowers in late spring/early summer pop up between stepping stones, miniature landscapes, english troughs and, of course, faerie gardens. This is also one of the very best R X R groundcovers as it is hardy, spreads well, but will not take over the tracks. $ 4.99

Athyrium niponicum 'Regal Red'


Most ferns enjoy various degrees of shade and this one's no exception. The light green, feathered foliage and plum blushed stems, veins and undersides wash out and may get crispy whenever it's sited in afternoon sun. Instead plant this improved "Perennial Plant of the Year" in light shade where only morning sun is welcome. $ 4.99

Polystichum tsus-simense


Call it a miniature ""Boston Fern"" that's as comfortable as a houseplant as it is outdoors in the shade garden, year round, here. Small size and durablity lends itself to terrariums and shade gardnes even in southern Canada. $ 4.99

Geranium sessiliflorum ssp. nov. rubrum
not describe this as firefighter engine red while Mark calls it a rich, red burgundy foliage. In any case, it's an utterly unique color and texture. Similar to a miniature, red leaved rhubarb plant, shrunk down to 3"" tall, with dwarfish, white flowers all summer and fall. A ladybug's patio umbrella. $ 4.99

Hydrocotyle nova zealandiae


Tiny dock-foot shaped green leaves taste even better the ""Gota Kola"" and is perfect as a semi-submerged small water gardens or really wet soils. $ 5.99

Hydrocotyl sibthorpioides



If conditions are right you can site this polite spreader anywhere. Its variegated, round leaves brighten a shady path (where hardy), or cozy up to ""Impatiens"" in a shady annual basket. Grown in full sun, tuck them in wet soil, around wet bogs and pond edges. We don't know if it contains the brain strengthener constituents of the non-variegated Gotu Kola but the leaves taste exactly the same. $ 3.99

Hydrocotyl asiatica minor


Scratching her head, a customer told me, ""I just read about Gotu Kola but I can't remember what it was used for."" I smiled and gently replied, ""it's said to improve brain function, particularly, memory."" I have read, (though I can't remember where) ;), you can add 1 tsp dried leaves to 1 cup boiling water daily; or stronger when used for a wound wash to reduce inflammation. Northerners, take indoors or protect. $ 3.99

Herniaria glabra 'Sea Foam' PPAF

Hardy Perennial (Zone 5-7 & S.W.)
New for 2007It may look like ""Thyme, Highland Cream"", but it actually thrives in our summer humidity and winter cold. We have been growing this for years, waiting for the patent permission to propagate it. Well worth the patience and good Karma, as this is sure to find its way into every groundcover marketing program in the nation. Remember you saw it here first. $ 4.99

Heuchera parishii X 'Chiquita'


Hosta 'Baby Bunting'


This is a pocket-sized, green leaved variety, with foliage that appears ""mouse-eared."" The folded, heart-shaped, spring leaves are followed by mid summer lavender flowers. Cute as a baby's bum! $ 5.99

Hosta x 'Cookie Crumbs'


Not to be confused with the larger 'Cracker crumbs,' this sweet hosta has dark green center with white trim on the margins. Flowers purple in June. Sounds good enough to eat- and, in fact, in Japan it is a popular sushi egg rolls. $ 5.99

Hosta x 'Cracker Crumbs'


A ""Tiny Tears"" sport from Q ;Z Nursery with large creamy edges and gren striped center. $ 6.99

Hosta x 'Itsy Bitsy Spider'


Hosta 'Peanut'


Relatively small yet this multi-variegated white, gold and green streaked variety perks up shaded pockets with purple scapes in July. $ 5.99

Hosta x 'Shiny Penny'


I've not heard of a legend connected to this hosta, but perhaps you could bring one to life for a child about 'Shiny Penny.' Examine the glossy green leaves with red spots on the stems, note the 2"" height, witness how nicely it spreads along shady garden edges or troughs and a ""tiny tale"" might come to mind. $ 5.99

Hosta venusta
Cat's Eye and also requires extra summer watering. Suitable companion of Faerie Ferns, Star Creepers, and Pearly Wire Vine and other faerie flora. This is not for the Southwest. $ 5.99

Hosta 'X-Rated'


Add this long ""legged"" hosta to your collection of rounded leaves. 4"" x 1"" wide, rippled, white centered, green edged leaves put on a show all Summer climaxing with bright purple flowers in August. Sport of ""X-ray,"" by the way. $ 6.99

Hutchinsia alpina


Iberis sempervirens 'Snow Cushion'


Perhaps our Creator took the perennial, Spring blooming Candytuft, stuck it in the dryer too long and pulled out this shrunken version a mere 2"" high and a foot in diameter. Distribute these white bloomers in front of Summer & Fall flowers for a full season of changing colors. $ 4.99

Aptenia cordata `Red Apple'
Fills a 12ö hanging basket by summer's end! $ 4.99

Aptenia cordata sp.
Heart-Leaf Apple,ö Mr. Johnson came by with this, which ended up just as popular. Whoever's responsible for these 3 introductions - Thanks!. Combine with ôMarble Ruffles Cuban Oreganoö for theultimate low maintenance basket. $ 4.99

Aptenia cordata 'Variegata'


Check another ôHoly Grailö off Mark's list. While researching ôHeart-Leaf Carpet Appleö there was a reference to a strongly variegated form with red flowers and he found it. True to its flashy description, it sold out as fast as we could propagate it for our retail public. Order early! $ 4.99

Delosperma rogersii 'Mulberry Mini Apricot' X D. eckloius 'P
Palmiest Bridge"" with the compact, slightly fuzzy, succulent leaves of ""Mini Yellow"". Although these are not winter hardy for us, they flower all eyar around, through the long winter in the greenhouse and our home. Just fun! $ 4.99

Delosperma rogersii 'Mulberry Mini Sunshine'
Ice Plant, Mini Yellow."" Same tight little mound with flowers that stop blooming only when it is overwatered. Sounds like a ""Jar Gem"" to me. $ 4.99

Delosperma rogersii 'Mulberry Mini Wine'.


Chianti red flowers covering 2-3"" mounds distinguish this fine ""Ice Plant"" adaptable to a miniature garden, in ground, in container or in a hanging basket with other sun lovers. Here's an idea for a mini landscape: choose a tree (""Spicy Globe Basil""), a shrub (this plant & and ""Erodium""), a lawn interest (""Knawel Cushion"") and grass (""Blue Eyed Grass, Dwarf Purple or Yellow""). $ 4.99

Delosperma sp. ex. Beaufort West
Arrowhead Alpines. It is described as ""From the Niewveld Mountains outside Beaufort West"" (wherever that is). Root some pieces in the fall for indoor winter blooms and an insurance policy that you have it for next year. $ 4.99

Delosperma aberdeenense 'Abbey Snow'


In a strawberry jar, these pure white, all season flowers and succulent small leaves add balance and needed ""breath"" to bright, tropical combinations. $ 4.99

Malephora crocea 'Tequila Sunrise'


Either shock the neighbors with an outrageous pairing of their hot, orange-red flowers and ""Voodoo Sedum"" in a strawberry jar OR compile a sunny hanging basket with ""Trailing Yellow Ice Plants."" In any case, you've got color all Summer including their large, blue, thick needled succulent foliage. $ 4.99

Delosperma basuticum (congestum Gold Nugget)


This ranks second hardiest of our ""Ice Plants."" Large 1 inch yellow flowers in late spring/early summer bedeck the succulent, cylindrical, blue/green leaves. At home in our sloped rockgarden or at the edge of the miniature perennial border. $ 4.99

Hedera helix 'Adundance'


Hedera helix 'Henrietta'


I've yet to see a smaller, more heavily variegated ivy than ôHenrietta.ö Great as a houseplant & an easy miniature topiary standard. Perfect for faery gardens as Ivy stands for friendship. So add one to your garden and make friends with ôGod's littlest angels.ö $ 4.99

Hedera helix 'Anita'


Precious, micro, maple-leaf foliage make a lush filler to any planting. Don't forget this faerie garden standard symbolizing friendshop & fidelity. $ 4.99



Common Uses:

Alpine Rockery, Container, Garden Railroads, Groundcover, Miniature/Faery Garden, Ornamental, Walk About

Stuffing vigorously rooting strawberries in those multi-orificed jars is like shoving Winnie the Pooh through the rabbit hole. Roots fill the container quickly, and require thrice a day watering. Dust off the jars and bring them back to overflowing life with little care during the growing season by selecting plants appropriate, even lustful, for those challenging conditions. "Jar Gems"TM. are our collection of great looking flowering and foliage plants, many of which are hardy, that will grow and thrive in these tough containers. Remember, that for great looking containers, we recommend that you repeat some of your selections. You can find full descriptions of these plants throughout the catalog, or let us put together a combination for you (just tell us how many "pockets your jar has and where you'll place the jar) at a nice price savings.






Cymbalaria muralis 'Nana'
but, the more sun it gets, the more water it wants. $ 4.99

Scleranthus biflorus ssp.uniflorus
Lady's Mantle, Alpine"" like a miniature rhubarb and ""Moujean Tea"" & ""Myrtle, Variegated"" (as trees). $ 4.99

Alchemilla erythropoda


Here a 3" version that grows about the size of "Alpine Lady's Mantle" but has more of the typical leaves, except they are very blue-green and have rhubarb red stems. Confused yet, well suffice to say that this one looks very unique and makes a great addition to an afternoon shady faery garden, trough, or alpine garden. $ 4.99

Stachys byzantina 'Helen von Stein'


Lady bugs rejoice! After many tries, we finally received the real thing. Six to ten inch fuzzy leaves give this variety its other name ""Big Ears"" and a warm winter home for beneficial lady beetles in the North. Holds up better in the heat and humidity, maybe because it is not as fuzzy, albeit just as fun to pet. $ 3.99

Mentha requienii


Mentha pulegium
to repel ticks and mosquitoes. Plant next to kennels or by paths where cats prowl. It seems to be hardier mixed in lawns. 4"" tall blue flower spikes bloom in summer. Avoid ingestion if pregnant! Don't use the essential oil of Pennyroyal on pets. Only use leaves. $ 3.99

Mentha longifolia


This is one of the true Middle East varieties used for the authentic ""Tabbouli"" of bulgar, lemon juice, salt, pepper, plenty of parsley & mint, cool vegetables and maybe sunflower seeds. Two inch, very narrow, bluish-green leaves have a completely different look from other mints. $ 3.99

Mitchella repens


Ophiopogon japonicum 'Nana'


Dark green, grassy leaves form tight little ""humocks"" that are often planted under ones favorite bonsai tree. This tough, cooperative little guy with white tinted, lavender flowers in summer is quite popular among railroaders who use it as mini pampas grass. Rare lavender flower spikes that produce the most amazing sapphire colored mini ""easter eggs"" shaped fruits. $ 4.99

Lindernia grandiflora
Mimulus. Although it is a tropical groundcover that loves the heat, we have found it be very compact and rather slow to spread. It just wants to flower. Great for mini landscapes or zone 8 and warmer, rainforest, railroad gardens. A Florida native. $ 4.99

Myosotis alpina


Unforgettable 1-1/2 in. x 1/2 in. green leaves set the stage for baby blue flowers that turn pink as they age, mid Spring. $ 4.99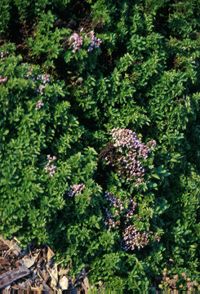 Origanum vulgare`Nanum'


Bright pink-purple flowers clusters sit right on top of small glossy green leaves which form neat, small, mounding plants. Highly ornamental. Good oregano flavor from this cute dwarf is an added plus for containers, rock gardens or in front of the herb garden. Like with all oreganos, avoid over-fertilizing. $ 3.99

Oxalis vulcanicola


Oh, I like this one and not just its name. We need more yellow foliaged plants as a contrast to our sea of green. Added attributes are its fast growth, ""Shamrock-shaped"" leaves, red stems and 3 inch high yellow flowers. $ 4.99

Paxistigma cambyi 'Compacta'


Raisin-sized holly-like evergreen leaves, packed on a 6"" tall and twice as wide plant. Perfect RXR shrub in hillside planting as its' spreading stems will help hold up the soil. Tough little grower, as long as it has well drained soil. $ 4.99

Penstemon hirsutus `Pygmaeus'


Pot up patriotic centerpieces with these short mounds of dark green leaves and white-n-violet flowers tinged with blue, usually in bloom by the 4th of July. Unlike some other Penstemons, this is long lived and very easy to grow.

$ 4.99

Peperomia prostrata


Pilea sp.


Blue with silver streaked leaves is an uncommon find. Tiny, rust red flowers accentuate its pea sized foliage especially as it trails down the sides of tropical, shade, faery gardens. Perhaps you need a fast perennial groundcover (hardy in Southern Florida and warmer). Treat as an annual in most of US. Easily trimmed & controlled. $ 4.99

Primula veris


An English native full of myth, folklore and medicinal tradition with a rosette of dark green leaves look similar to florist primrose, but the yellow flower cluster is born on the end of an 8"" stalk. We apply mulch over soil to retain moisture. $ 4.99

Primula elatior-Hydrid 'Gold Lace'


This is the antique variety from England that so long ago inspired the ""Primrose Fairie"" by Cicely M. Barker. The dark red flowers have a beautiful golden, picotee (outside) edge to all the petals. Faeries are shy, but you know they'll appreciate it. $ 4.99

Primula X juliae
open fields. Don't have large shady areas? Just plant it on the north side of any shrub and divide clumps every year after flowers have finish. $ 4.99

Putatoria calibrica


It looks like it can endure the intense heat of its native Mediterranean but NOT the extreme cold of an Ohio Winter. Tight clusters of loud, pink trumpets dominate over this low, spreading green shrub, Spring through Summer.



$ 4.99

Lychnis flos-cuculi 'Nana'


This Cicely Mary Barker faerie plant is a curious miniature with twisting, tough, shiny, dark green leaves that form a weird-looking, tight mound complete with bright pink, ragged edged flowers in spring. Lewis and Clark were intrigued by this too. $ 4.99

Sanguisorba minor


Crumble cucumber flavored young shoots and fruit over salads and infuse in vinegars and tomato juice. Older semi-evergreen leaves are tough, best left unused. Its rosette form looks lacy in herbal lawns. Referred to in Chinese medicine as ""Di-yu"" and is used to stop bleeding. $ 3.99

Satureja montana subsp. montana var. prostrata


Our ""Winter Dwarf Savory"" is a much smaller leaved variety than what is around in the nursery trade. Just watch and you will quickly discover that this creeping herb, with curled, miniature leaves and delicate small white blossoms is one of the bees' favorites. It's another godsend for those on salt restricted diets. Rock garden, bonsai, and hypertufa pot herb make it an all around charming miniature container plant. $ 3.99

Saxifraga X 'Southside'


Carex buchmanii
very slowly. Frankly, it is best to dig and divide them to encourage or speed up the process of spreading, if desired. Typically rated as Zone 7, but likes our -18 winters. $ 4.99

Sedum reflexum 'Monstrosum Cristatum'


Blue needled leaves pop out from around stems much like a Japanese fam. Cristata or Monstrosa are the names used to describe these weird looking mutations. Ever seen 'Fain-Tail Willow""? Well that is one example. Great dish gardens, ""Jar Gem"", and Southwest desert theme railroad gardens. We are still learning its hardiness and real name. $ 4.99

Sedum 'pachyclados'
Jar Gem"" TM or rockeries. ""Arrowhead Alpine"" reports that this one is from Pakistan. $ 4.99

Sedum requinii


Why do we need one more miniscule, green, coarse textured groundcover? Because, you can always rely on a ""Sedum"" to be low maintenance and its leaves are smaller than the last groundcover we stumbled over. How low can we go? $ 4.99

Sedum tetractinum


Sedum hispanicum minus 'Pink Form'


Think of a forest of miniature blue spruce, frosted in pink, viewed from 1000 feet above. This is it - one of the most beautiful and unusual miniature sedums with pink tipped, blue leaves. If that isn't enough, how about pink and white flowers in early summer? $ 4.99

Sedum ruprestes 'Angelina' PPAF
Voodoo', 'Love's Triangle' or 'Frosted Blue'. $ 4.99

Sedum middendorfianum var. diffusum


Shades of the holidays- very cool, Irish green rosettes form thick blankets in Summer and then turn an amazing poinsettia red in Winter. $ 4.99

Sedum makinoi 'Ogon'
Jar Gem series, that is, plants perfectly suited to the cramped quarters and dry, severe conditions of strawberry jars. You can't find this brilliant, yellow creeper from Japan in many catalogs. Lastly leaves are tasty as a ""micro-green"" salad addition $ 4.99

Sedum anglicum 'Love's Triangle'


Of the 2 dozen miniature versions of popular perennials, this is Karen's favorite midget. Pinkish white flowers entertain irresistable, powder blue, pin head sized foliage each spring. To insure next year's crop, break off a small section and overwinter in a sunny window. From Arrowhead Alpines, so if someone finds this name incorrect, blame them. $ 4.99

Sedum nevii 'Pink form'
Index of Garden Plants (Royal Horticulture Society) lists this as Zone 8 hardy, but it has been growing in Zone 5 for 3 years at Klyn's Nursery. We are satisfied. $ 4.99

Sedum humisifusum


This tough Sedum looks like it belongs underwater among the corals. Glossy green, urchin stems grow very compact and spread very slowly. Other possible candidates for an underwater scene on land?- ""Drabas, Limonium (Tiny Sea Statice), Mini Pastel Yarrow and Chocolate Sedge."" $ 4.99

Sedum japonicum 'Tokyo Sun'


Sedum spurium 'Tricolor'


White, pink, and green foliage with pink flowers in June- can you imagine a more colorful groundcover? Tough as nails hardy perennial for front of the flower bed, hanging basket or miniature gardens. Remove any solid green stems as these can take over the tricolored foliage. $ 4.99

Sedum spurium 'Voodoo'


I can't think of a darker, (mahogany, almost black) foliaged representative from the plant world. Imagine the color contrast in your garden of a low, 2"" groundcover spilling over light colored stones, or nestled next to Sedum, ""Golden"" as a ""Jar Gem"". This is sure to be a garden classic. $ 4.99

Silene uniflora 'Druitt's Variegated


We've offered other extremely low growing, variegated miniatures before but this one's Winter hardy here. The white flowers play second fiddle to the year round green and cream. Due to its low, but spreading stature, make sure you site it in a special, close-up garden with other morning sun loving, non-aggressive miniatures. $ 4.99

Solidago coulteri


A miniature version of north America's favorite and most beautiful hayfever / allergy trouble-maker. But at only 2 to 3 inches tall the cute golden-yellow flowers really can't cause any problems. $ 4.99

Selaginella brownii 'Aurea'


These living fossils literally covered the plant millions of years ago, providing us today, with our gasoline and natural gas. Luckily, today, this lovely golden groundcover still illuminates the shady container or moist garden. Has survived many winters here in protected areas. $ 4.99

Selaginella brownii 'Ruby Red'



OTHER RECOMMENDATIONS
Below are some best kept secrets.

Trust us, these are worth checking out!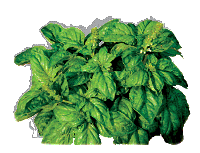 Recommend for: Beauty and Taste

Recommend for: Beauty and Taste

Recommend for: Beauty and Taste

Recommend for: Beauty and Taste

Recommend for: Beauty and Taste

Recommend for: Beauty and Taste

Recommend for: Beauty and Taste

Recommend for: Beauty and Taste

Recommend for: Beauty and Taste

Recommend for: Beauty and Taste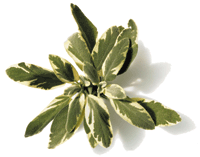 Recommend for: Beauty and Taste

Recommend for: Beauty and Taste

Recommend for: Beauty and Taste

Recommend for: Beauty and Taste

Recommend for: Beauty and Vigor

Recommend for: Beauty

Recommend for: Beauty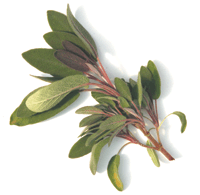 Most people don't realize how beautiful this sage is when it blooms during the fall - incredible colors.

Recommend for: Beauty

Recommend for: Beauty

Recommend for: Beauty

Recommend for: Beauty

Recommend for: Beauty

Recommend for: Beauty

Recommend for: Beauty

Recommend for: Beauty

Recommend for: Beauty

Recommend for: Beauty

Recommend for: Beauty

Recommend for: Beauty

Recommend for: Beauty

Recommend for: Beauty

Recommend for: Beauty

Recommend for: Beauty

Recommend for: Beauty

Recommend for: Beauty

Recommend for: Beauty

Recommend for: Beauty

Recommend for: Beauty

Recommend for: Beauty

Recommend for: Beauty

Recommend for: Beauty

Recommend for: Beauty

Recommend for: Beauty

Recommend for: Beauty

Recommend for: Beauty

Recommend for: Beauty

Recommend for: Beauty

Recommend for: Beauty

Recommend for: Beauty

Recommend for: Beauty

Recommend for: Beauty

Recommend for: Beauty

Recommend for: Beauty

Recommend for: Beauty

Recommend for: Beauty

Recommend for: Beauty

Recommend for: Beauty

Recommend for: Beauty

Recommend for: Beauty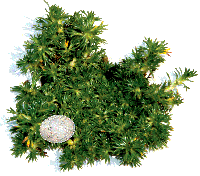 Recommend for: Beauty

Recommend for: Beauty

Recommend for: Beauty

Recommend for: Beauty

Recommend for: Beauty

Recommend for: Beauty

Recommend for: Beauty

Recommend for: Beauty

Recommend for: Beauty

Recommend for: Beauty

Recommend for: Beauty

Recommend for: Beauty

Recommend for: Beauty

Recommend for: Beauty

Recommend for: Beauty

Recommend for: Beauty

Recommend for: Beauty

Recommend for: Beauty

Recommend for: Beauty

Recommend for: Beauty

Recommend for: Beauty

Recommend for: Beauty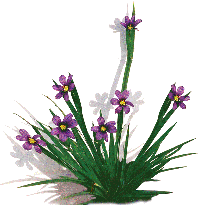 Recommend for: Beauty

Recommend for: Beauty

This will be Mark's 2006 topiary project, which, if half as pretty as 'Ausie Sweetie' topiaries, will surely grace many church weddings and elegant reception halls!

Recommend for: Beauty

Recommend for: Beauty

Recommend for: Beauty

Recommend for: Beauty

Recommend for: Beauty

Recommend for: Beauty

Recommend for: Beauty

Recommend for: Beauty

Recommend for: Beauty

Recommend for: Beauty

Recommend for: Beauty

Recommend for: Beauty

Recommend for: Beauty

Recommend for: Beauty

Recommend for: Beauty

Recommend for: Beauty

Recommend for: Beauty

Recommend for: Beauty

Recommend for: Beauty

Recommend for: Beauty

Recommend for: Beauty

Recommend for: Beauty

Recommend for: Beauty

Recommend for: Beauty

Recommend for: Beauty

Recommend for: Beauty

Recommend for: Beauty

Recommend for: Beauty

Recommend for: Beauty

Recommend for: Beauty

Recommend for: Beauty

Recommend for: Beauty

Recommend for: Beauty

Recommend for: Beauty

Recommend for: Beauty

Recommend for: Beauty

Recommend for: Beauty

Recommend for: Beauty

Recommend for: Beauty

Recommend for: Beauty

Recommend for: Beauty

Recommend for: Beauty

Recommend for: Beauty

Recommend for: Beauty

Recommend for: Beauty

Recommend for: Beauty

Recommend for: Beauty

Recommend for: Beauty

Recommend for: Beauty

Recommend for: Beauty

Recommend for: Beauty

Recommend for: Beauty

Recommend for: Beauty

Recommend for: Beauty


Most people don't realize how beautiful this sage is when it blooms during the fall - incredible colors.

Recommend for: Beauty

Recommend for: Beauty

Recommend for: Beauty

Recommend for: Beauty

Recommend for: Beauty

Recommend for: Beauty

Recommend for: Beauty

Recommend for: Beauty

Recommend for: Beauty

Recommend for: Beauty

Recommend for: Beauty

Recommend for: Beauty

Recommend for: Beauty

Recommend for: Beauty

Recommend for: Beauty

Recommend for: Beauty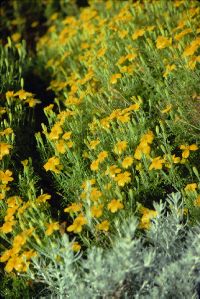 Create outrageously colorful green salads with marigold, pineapple sage and borage blooms.

Recommend for: Taste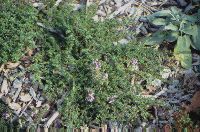 Pleasing but faint caraway fragrance make this thyme the choice for breads and focaccias.

Recommend for: Taste

Recommend for: Taste


Recommend for: Taste

Recommend for: Vigor

Recommend for: Vigor