Your search for aptenia Delosperma returned 0 categories and 13 herbs.
A
B
C
D
E
F
G
H
I
J
K
L
M
N
O
P
Q
R
S
T
U
V
W
Y
Z
HERBS: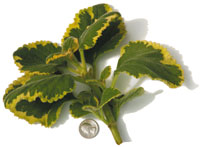 Plectranthus marginata 'Fosteri' sport
Golden Ruffles. However, the color holds up to full sun. Actually shimmers as a groundcover carpet with red coleus growing up through it. Make a terrific ""Survivor Series"" basket by combining it with any of the Ice Plants and Society Garlic"". $ 3.99

Aptenia cordata `Red Apple'
Fills a 12ö hanging basket by summer's end! $ 4.99

Aptenia cordata sp.
Heart-Leaf Apple,ö Mr. Johnson came by with this, which ended up just as popular. Whoever's responsible for these 3 introductions - Thanks!. Combine with ôMarble Ruffles Cuban Oreganoö for theultimate low maintenance basket. $ 4.99

Aptenia cordata 'Variegata'


Check another ôHoly Grailö off Mark's list. While researching ôHeart-Leaf Carpet Appleö there was a reference to a strongly variegated form with red flowers and he found it. True to its flashy description, it sold out as fast as we could propagate it for our retail public. Order early! $ 4.99

Delosperma rogersii 'Mulberry Mini Apricot'
Mini Yellow"" and now it's your's (well if you order it and send the bucks.) Apricot, star shaped flowers never seem to stop on this mounding succulent. Durable enough for alpine trough gardens because ""Jar Gems"" not only forgive you, they love neglect! $ 4.99

Delosperma rogersii 'Mulberry Mini Apricot' X D. eckloius 'P
Palmiest Bridge"" with the compact, slightly fuzzy, succulent leaves of ""Mini Yellow"". Although these are not winter hardy for us, they flower all eyar around, through the long winter in the greenhouse and our home. Just fun! $ 4.99

Delosperma rogersii 'Mulberry Mini Sunshine'
Ice Plant, Mini Yellow."" Same tight little mound with flowers that stop blooming only when it is overwatered. Sounds like a ""Jar Gem"" to me. $ 4.99

Delosperma rogersii 'Mulberry Mini Wine'.


Chianti red flowers covering 2-3"" mounds distinguish this fine ""Ice Plant"" adaptable to a miniature garden, in ground, in container or in a hanging basket with other sun lovers. Here's an idea for a mini landscape: choose a tree (""Spicy Globe Basil""), a shrub (this plant & and ""Erodium""), a lawn interest (""Knawel Cushion"") and grass (""Blue Eyed Grass, Dwarf Purple or Yellow""). $ 4.99

Delosperma sp. ex. Beaufort West
Arrowhead Alpines. It is described as ""From the Niewveld Mountains outside Beaufort West"" (wherever that is). Root some pieces in the fall for indoor winter blooms and an insurance policy that you have it for next year. $ 4.99

Delosperma aberdeenense 'Abbey Snow'


In a strawberry jar, these pure white, all season flowers and succulent small leaves add balance and needed ""breath"" to bright, tropical combinations. $ 4.99

Delosperma sp. (ie we haven't a clue)


A drought ""Survivor"" like the popular 'John Proffit' but with sunshine yellow ""stars."" Narrow, blue-green leaves grow faster & long. This tender perennial is winter hardy to Zone 7 and a cheerful addition to baskets or rock garden. $ 4.99

Delosperma sphalmanthoides


Shimmering, fuchsia-pink flowers force themselves up between the sardine packed, petite, blue, finger-like leaves. This stunning contrast is best showcased in an upright tile or basket near eye level. Railroad mountain landscapes also benefit from this touch. $ 4.99

Delosperma basuticum (congestum Gold Nugget)


This ranks second hardiest of our ""Ice Plants."" Large 1 inch yellow flowers in late spring/early summer bedeck the succulent, cylindrical, blue/green leaves. At home in our sloped rockgarden or at the edge of the miniature perennial border. $ 4.99


OTHER RECOMMENDATIONS
Below are some best kept secrets.

Trust us, these are worth checking out!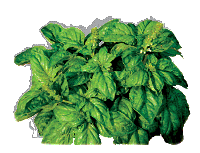 Recommend for: Beauty and Taste

Recommend for: Beauty and Taste

Recommend for: Beauty and Taste

Recommend for: Beauty and Taste

Recommend for: Beauty and Taste

Recommend for: Beauty and Taste

Recommend for: Beauty and Taste

Recommend for: Beauty and Taste

Recommend for: Beauty and Taste

Recommend for: Beauty and Taste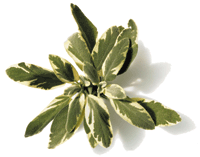 Recommend for: Beauty and Taste

Recommend for: Beauty and Taste

Recommend for: Beauty and Taste

Recommend for: Beauty and Taste

Recommend for: Beauty and Vigor

Recommend for: Beauty

Recommend for: Beauty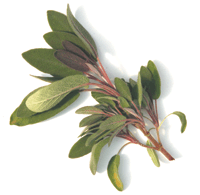 Most people don't realize how beautiful this sage is when it blooms during the fall - incredible colors.

Recommend for: Beauty

Recommend for: Beauty

Recommend for: Beauty

Recommend for: Beauty

Recommend for: Beauty

Recommend for: Beauty

Recommend for: Beauty

Recommend for: Beauty

Recommend for: Beauty

Recommend for: Beauty

Recommend for: Beauty

Recommend for: Beauty

Recommend for: Beauty

Recommend for: Beauty

Recommend for: Beauty

Recommend for: Beauty

Recommend for: Beauty

Recommend for: Beauty

Recommend for: Beauty

Recommend for: Beauty

Recommend for: Beauty

Recommend for: Beauty

Recommend for: Beauty

Recommend for: Beauty

Recommend for: Beauty

Recommend for: Beauty

Recommend for: Beauty

Recommend for: Beauty

Recommend for: Beauty

Recommend for: Beauty

Recommend for: Beauty

Recommend for: Beauty

Recommend for: Beauty

Recommend for: Beauty

Recommend for: Beauty

Recommend for: Beauty

Recommend for: Beauty

Recommend for: Beauty

Recommend for: Beauty

Recommend for: Beauty

Recommend for: Beauty

Recommend for: Beauty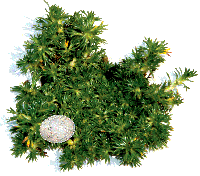 Recommend for: Beauty

Recommend for: Beauty

Recommend for: Beauty

Recommend for: Beauty

Recommend for: Beauty

Recommend for: Beauty

Recommend for: Beauty

Recommend for: Beauty

Recommend for: Beauty

Recommend for: Beauty

Recommend for: Beauty

Recommend for: Beauty

Recommend for: Beauty

Recommend for: Beauty

Recommend for: Beauty

Recommend for: Beauty

Recommend for: Beauty

Recommend for: Beauty

Recommend for: Beauty

Recommend for: Beauty

Recommend for: Beauty

Recommend for: Beauty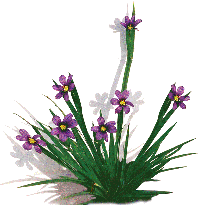 Recommend for: Beauty

Recommend for: Beauty

This will be Mark's 2006 topiary project, which, if half as pretty as 'Ausie Sweetie' topiaries, will surely grace many church weddings and elegant reception halls!

Recommend for: Beauty

Recommend for: Beauty

Recommend for: Beauty

Recommend for: Beauty

Recommend for: Beauty

Recommend for: Beauty

Recommend for: Beauty

Recommend for: Beauty

Recommend for: Beauty

Recommend for: Beauty

Recommend for: Beauty

Recommend for: Beauty

Recommend for: Beauty

Recommend for: Beauty

Recommend for: Beauty

Recommend for: Beauty

Recommend for: Beauty

Recommend for: Beauty

Recommend for: Beauty

Recommend for: Beauty

Recommend for: Beauty

Recommend for: Beauty

Recommend for: Beauty

Recommend for: Beauty

Recommend for: Beauty

Recommend for: Beauty

Recommend for: Beauty

Recommend for: Beauty

Recommend for: Beauty

Recommend for: Beauty

Recommend for: Beauty

Recommend for: Beauty

Recommend for: Beauty

Recommend for: Beauty

Recommend for: Beauty

Recommend for: Beauty

Recommend for: Beauty

Recommend for: Beauty

Recommend for: Beauty

Recommend for: Beauty

Recommend for: Beauty

Recommend for: Beauty

Recommend for: Beauty

Recommend for: Beauty

Recommend for: Beauty

Recommend for: Beauty

Recommend for: Beauty

Recommend for: Beauty

Recommend for: Beauty

Recommend for: Beauty

Recommend for: Beauty

Recommend for: Beauty

Recommend for: Beauty

Recommend for: Beauty


Most people don't realize how beautiful this sage is when it blooms during the fall - incredible colors.

Recommend for: Beauty

Recommend for: Beauty

Recommend for: Beauty

Recommend for: Beauty

Recommend for: Beauty

Recommend for: Beauty

Recommend for: Beauty

Recommend for: Beauty

Recommend for: Beauty

Recommend for: Beauty

Recommend for: Beauty

Recommend for: Beauty

Recommend for: Beauty

Recommend for: Beauty

Recommend for: Beauty

Recommend for: Beauty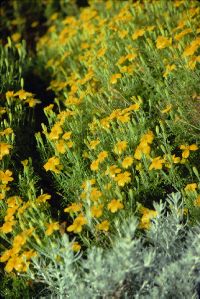 Create outrageously colorful green salads with marigold, pineapple sage and borage blooms.

Recommend for: Taste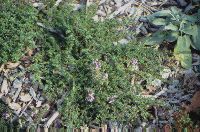 Pleasing but faint caraway fragrance make this thyme the choice for breads and focaccias.

Recommend for: Taste

Recommend for: Taste


Recommend for: Taste

Recommend for: Vigor

Recommend for: Vigor